Christmas in 2021 will elicit more sentiments of optimism and happiness than ever before, with families arranging a festive display throughout the house.
After a challenging 2020, we all need to create a pleasant and uplifting place this year that promotes warmth, tactility, and togetherness, with modest comforts and touching family rituals.
Retailers such as John Lewis, Waitrose, and Hobby craft have already recorded record internet searches for Christmas, indicating that the public is starting to plan for the holiday season sooner than before. But, for Christmas 2021, what are the most critical design trends? Discover how we'll be decorating the Christmas tree this year, as well as the most popular festive color schemes for the house and the décor ideas that will assist in making Christmas celebrations more personal.
• Christmas Trees •
1. Nordmann's traditional style Fir is still a popular choice in British households.
The traditional Christmas tree plays an essential role in our home during the holiday season, but one kind in particular reigns supreme. 'If you want a more classic Christmas vibe, the Nordmann Fir is still a popular choice in the UK and Europe. Jennifer Derry, interior design expert and EVP Merchandising at Balsam Hill describes how the tree's even form and thin branches have graced British houses for decades and will lend a genuine, nostalgic sense to your home.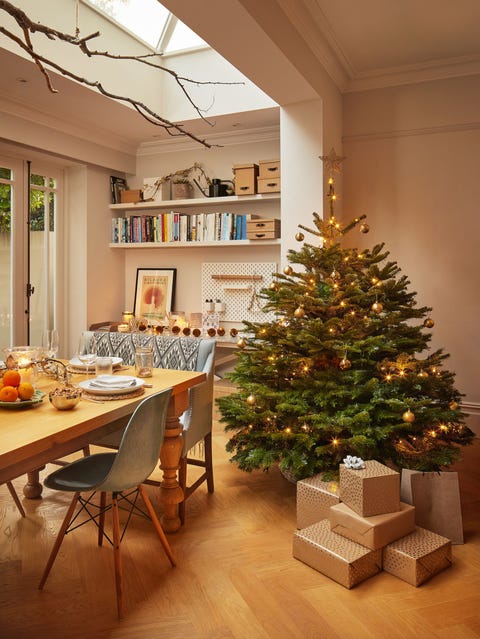 2. The modern Fraser Fir is becoming more popular.
The Fraser Fir is the perfect choice for those searching for a more contemporary Christmas this year. 'The Fraser Fir, which is native to the Appalachian Mountains and is immensely popular in the United States, is a more fuller-bodied tree than the classic Nordmann Fir, with its volume giving a broader canvas for more intricate lighting and ornaments,' Jennifer explains. 'Thanks to its link with many of the Christmas films we love to watch year after year, this type of tree is gaining popularity throughout the UK and Europe.'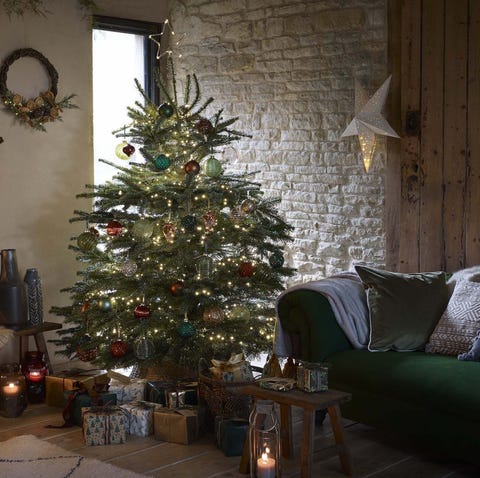 3. More asymmetrical, sparse trees will be seen in residences.
Asymmetrical and sparse artificial Christmas trees are becoming increasingly popular in the United Kingdom.
'As with many things in nature, nothing is ever completely symmetrical, and the modest Christmas tree is no exception,' Jennifer says of the burgeoning trend. As a result, an increasing number of Britons seeking the beauty of a real tree but still having the convenience of an artificial tree are purchasing more asymmetrical trees each year. Sparse trees, on the other hand, allow you to display the many decorations and lights you've accumulated over the years – from the more modern to your prized family heirloom ornaments.'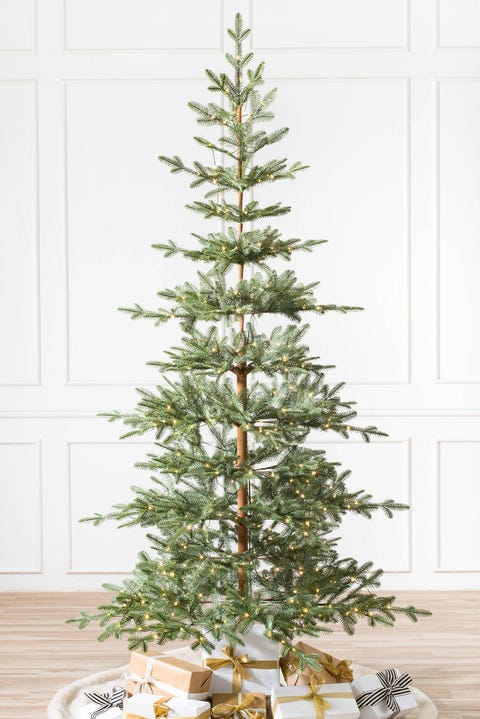 4. Trees with LED twigs
This year's fad will be the LED twig Christmas tree, but it's also becoming a popular decoration all year, extending its use beyond the holiday season. 'Those who have a more clean, minimalist, and contemporary house should invest in these trees,' Jennifer continues, 'since the bare branches with soft lights offer a festive sense without overpowering the area.'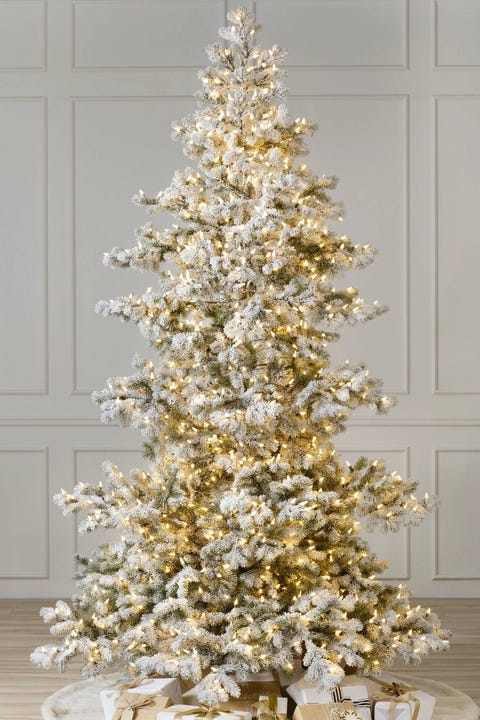 5. Several trees
According to a recent poll conducted by Squire's Garden Centres, 11% of respondents want to have more Christmas trees in their homes this year. Thirty percent stated they would plant two trees, and eleven percent said they would grow three or more. These additional trees can be genuine or artificial, come in various sizes, and be put in multiple areas throughout the house.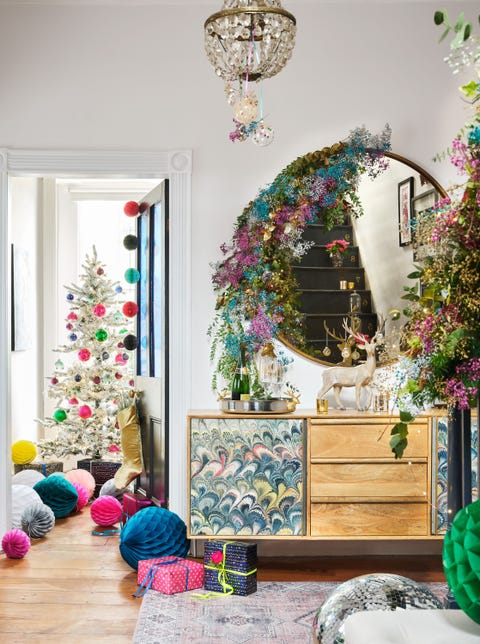 6. Silver will be king, with gold providing warmth.
This holiday season, metallics will continue to take center stage. 'Silver is expected to take center stage this holiday season, as contemporary, pared-back décor continues to dazzle British homes.' Jennifer notes that the subdued and colder tone will help bring the snowy outside without the freezing temps. 'We also expect gold – the color of 2020 – to make an appearance in festive designs this year, adding warmth and depth in contrast to the dominant silver tones.'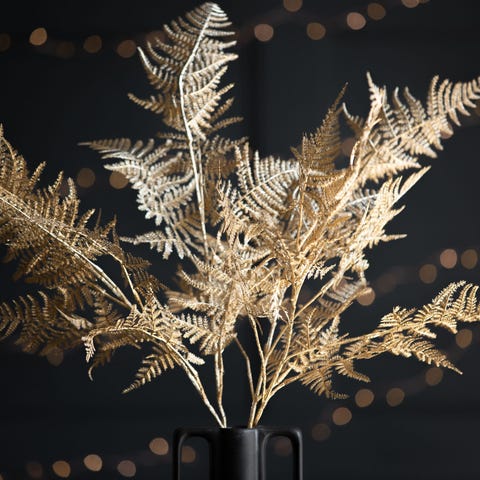 7. Use dark blues and gold to create a melancholy look.
Dark tones will be coupled with gold accents for Christmas 2021, according to Kane Hughes, Interior Designer at MyJobQuote.co.uk: 'A color scheme is a sophisticated option for Christmas table arrangements. Think bright gold reindeers with dark blue and purple candle holders. This color choice contrasts beautifully with the darker feature walls.'
8. Long-term viability
This year, sustainability will continue to be a significant priority. 'With the emphasis on the Christmas dinner table, sustainability will be a major trend.' According to Sylvia James, Interior Designer at HomeHow.co.uk, "anything from recyclable glasses to reusable crackers will be in demand."
'Consider artisanal, handcrafted, wooden, recycled glass, and paper-mâché decorations, which are rapidly becoming a strong favorite in many houses,' says the Sass & Belle team. Just because they're a green alternative doesn't mean they're devoid of color, texture, or the glitz and glam of the holidays. For 2021, rich colors, luxury, and sparkle are still in the cards.'
9. Décor with a nostalgic feel
Many of us realized how essential tradition is over the last year, significantly when lockdown limitations prevented us from celebrating traditionally.
'We feel this year's Christmas will be especially wonderful, and nostalgia will reign supreme in our hearts, on our tables, and in our home decorations,' says Alexandra Jurkiewicz, Creative Lead at Helen Green Design. 'Using vintage decorations, ancient tableware, and handed-down tablecloths recalls the best of memories while also being ecologically responsible. We recommend fixing existing decorations, crafting some from recyclable materials, or hunting for treasures at antique exhibits or online auctions instead of buying new ones.'
10. Textured white layers to mimic snow
Layering brings the snowy days of Christmas indoors, from pristine white decorations to cream soft couches. 'Soft whites will be mixed with textured white to create depth and contrast, providing the perfect celebratory vibe in our homes,' Jennifer predicts.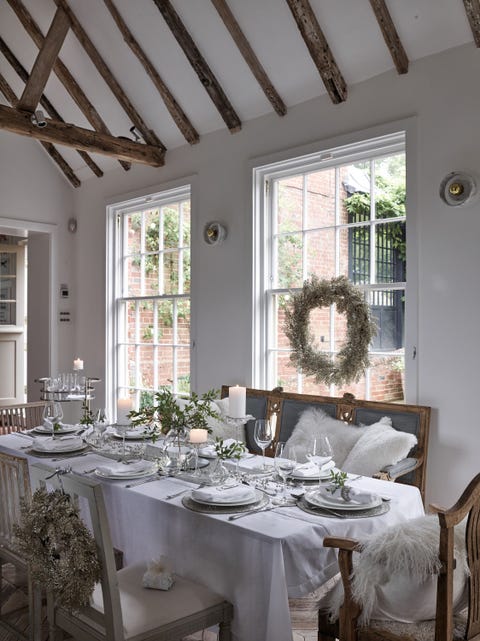 11. Plants in the home
Indoor plants are attractive all year and make excellent gifts, but they may also be used as decorations. Wrap some small wire lights or a thin homemade garland around your plants or the plant pots for a delicate look. According to Squire's Garden Centers, Poinsettia, Cyclamen, Hyacinth, and adorable little Christmas trees are among the holiday favorites.
This year, Bloom & Wild has added to its little letterbox Christmas tree collection. These best-sellers come with glittering lights, a pot, and ornaments and are ideal for windowsills or coffee tables.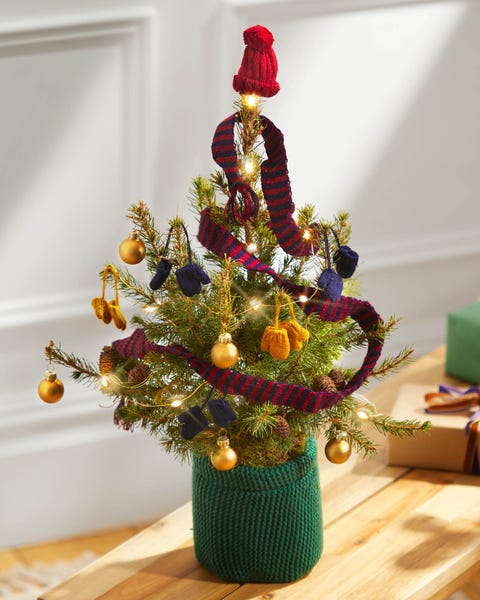 12.Botanicals
The recurring theme for Christmas is nature, as we've seen with various shops' Christmas trends. So, how simple is it to bring the outside in for the holidays? Interior Designer, Zoe Warren of PriceYourJob.co.uk, advises the following: When coupled together, a real Christmas tree surrounded by evergreen blooms, wood decorations, and sparkling gold garlands would appear magnificent. Choose a regal runner and napkins to go with metallic accents and traditional winter nature motif plates.'
13. Capiz shells will make their way through the winter.
'Because of their bright, pearl-like glitter, the magnificent shells of windowpane oysters, known as capiz shells, have captivated the eye of interior designers all over the world,' Jennifer writes. 'Their pearly white look will be ideal for this year's holiday season, delicately mimicking the white snow of Christmas with a warmer, softer feel,' says the company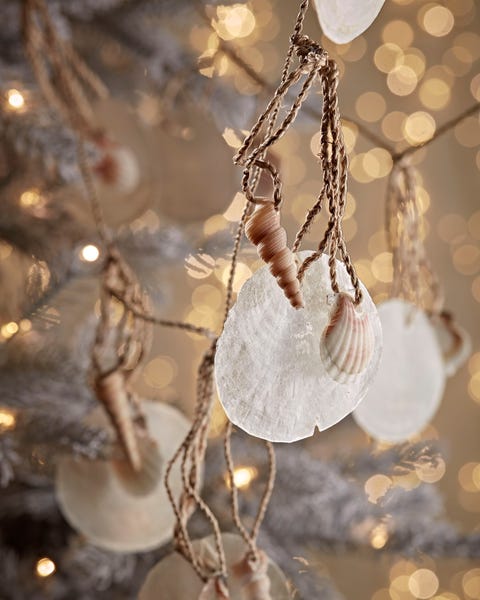 14. A joyful beach vibe
Vanessa Arbuthnot, an interior designer, likes John Lewis' Blush Coast Christmas decoration concept. 'Blush is one of my favorite colors, inspired by natural patterns found on rocks, marine animals, and sand. It's adorable when coupled with Christmas! Sea blues, gleaming golds, and pink accents come to mind. Vanessa notes that this motif would work incredibly well in a modern home with subdued colors.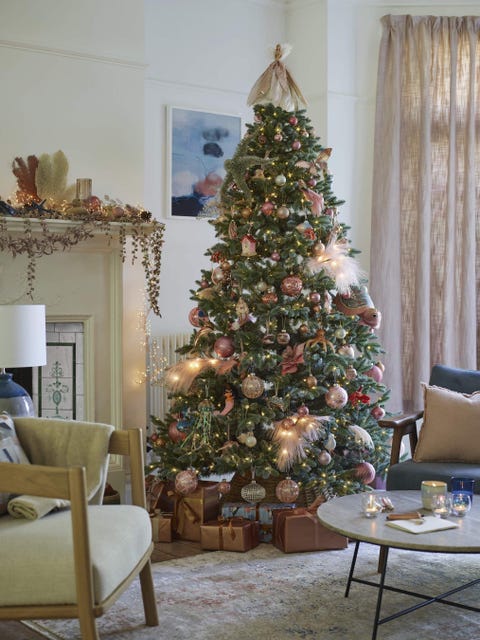 15. Tree skirts or tree collars are becoming increasingly trendy.
Tree skirts (great for covering the trunk or stand of a tree for a coherent effect) will continue to gain favor as more people choose cleaner, more modern designs in their homes. 'Adding a tree collar helps you to hide up the base of the tree while also allowing you to continue your motif from the star at the top of the tree down to the base,' Jennifer adds.